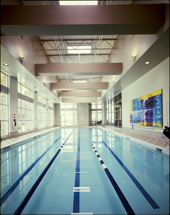 James F. Turner Engineers provides integrated structural, mechanical and electrical engineering services to clients nationwide. The firm has developed a reputation for excellence in handling even the toughest projects and most complex design requirements.
From its organizational structure to its approach for engaging customers, JFTE is creating a new model for consulting engineering. By combining deep expertise in specific disciplines with a broad knowledge of integrated, system-focused design, the firm delivers economical and timely solutions that exceed its customers' expectations.
Based in Dallas, JFTE works with architects, corporations, governments and institutions on a variety of project types, including office, mixed-use, government and school, hospitality, food service, health care and retail. The firm approaches every project with innovative thinking, rapid response to changing project needs, and a commitment to teamwork and communication.
The engineers who lead JFTE understand the art and aesthetics of architecture. From conceptual design to construction administration, JFTE professionals work in partnership with architects, owners and other consultants to create buildings that are technologically advanced, operationally practical, economically feasible and environmentally responsible.