Careers
---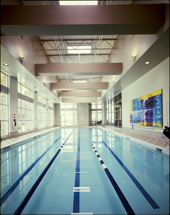 Careers
The firm is actively seeking the following positions for our Dallas office:
Structural Engineer: Design/implement structural systems including steel, concrete, masonry, and wood. Provide analysis of existing and new structures per applicable building codes. Designs include single and multi-story retail and commercial buildings.

Qualifications:
- Education: Bachelor's or Master's of Science degree in civil engineering with an emphasis in structures.
- Experience: 4+ years.
- Have passed the FE/EIT exam and able to sit for the PE exam within 1 year.
- Basic AutoCad competency is a must, basic knowledge of Revit structure recommended.

Structural Draftsperson: Develop and layout structural foundation and framing plans, generate related details, and coordinate with architectural plans through all phases of design.

Qualifications:
- Experience in structures (steel, concrete, masonry, and wood) for buildings.
- Expertise in AutoCAD.
- Revit for Structures competency.

To apply, please call us.