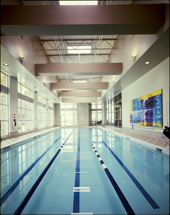 In the late 1990s, Jim Turner envisioned a better way for engineers to work with their clients and he began transforming that vision into reality with the creation of JFTE. Since 2003, JFTE's project base and revenue have grown significantly thanks to a philosophy that values people and partnership over bureaucracy. Here's a look at what JFTE professionals believe and how they work.
Speaking the language of architecture. JFTE engineers understand how architects and developers think. They share your vision know how to help you design your building the right way. From project inception, JFTE provides a lead engineer who asks all the right questions. You never have to waste time translating your ideas and goals-the JFTE team gets it. And you get a project that's delivered the way you dreamed it-on time, on budget, no surprises.
Communication. Clear communication is critical in the design process. You can count on the JFTE team to listen to your needs and learn from your experience-not just their own. JFTE is committed to interacting with clients clearly and often-so there's no room for miscommunication or misunderstanding. The firm enhances face-to-face communication with the latest engineering and project management software.
Sized right. JFTE maintains a staff that's large enough to provide unmatched resources and small enough to create true working partnerships. The firm's principals are actively involved in project design-not just firm management. From the moment a project begins through the day your clients take occupancy, you get top talent and focused attention.
Experience that keeps projects moving. Response time can mean everything in this business-that's why experience is so critical. JFTE's engineering staff has an average of more than 20 years of experience in conceptual design and design review. Because there's no learning curve, the firm can handle the most demanding challenges quickly and effectively.
The big picture. You need engineering solutions that work together seamlessly-structural design that never forgets mechanical and electrical design requirements. JFTE engineers get the big picture and design every detail with the entire project in mind. The team's diversity and depth of expertise enable us to create smart, system-savvy designs that are economical, well integrated and right the first time.
Developing talent. JFTE believes in hiring talented people and helping them grow. Unlike traditional engineering firms that can be inflexible, JFTE helps its engineers enhance their own area of expertise and broaden their skills in other areas. The firm is committed to creating expert systems engineers who know how to lead, listen and serve.